Experiment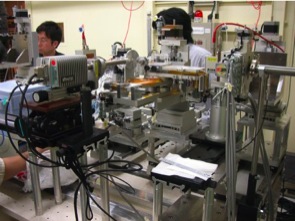 at SPring8                   At AIST
Presentation in Conference

March 29-31, 2012 Mr.Fujimaki got "Poster Presentation Prize" from
the conference of Electrochemical Society Japan in Hamamatsu.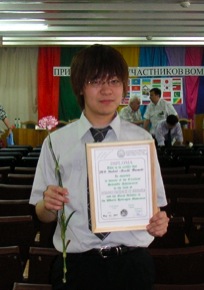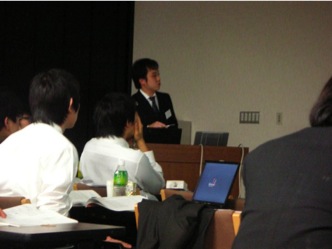 May, 2007 : at World Hydrogen Energy Conference , Mr.Unemoto (Graduated Student) Got "Best Scientific Achievement Award" (Left Fig.)
At Japan-Korea Student Symptoms (Right Fig.)
| | |
| --- | --- |
| Field Trips | Laboratory Seminar |
| | |
| Tokyo Gas at Senju Hydrogen station plant | Seminar Overview |
2012 July Tohoku univ. open campus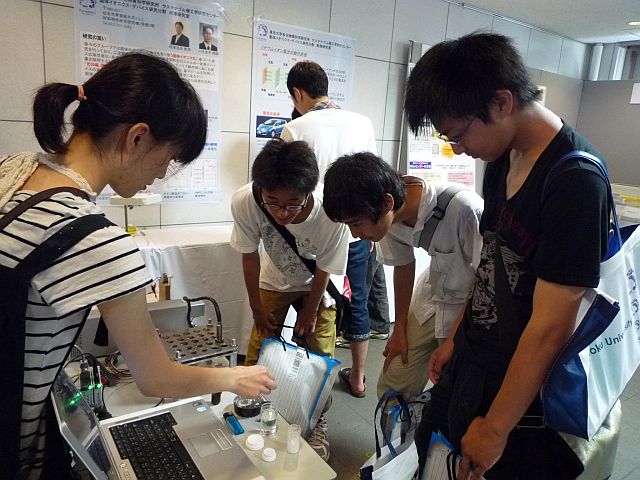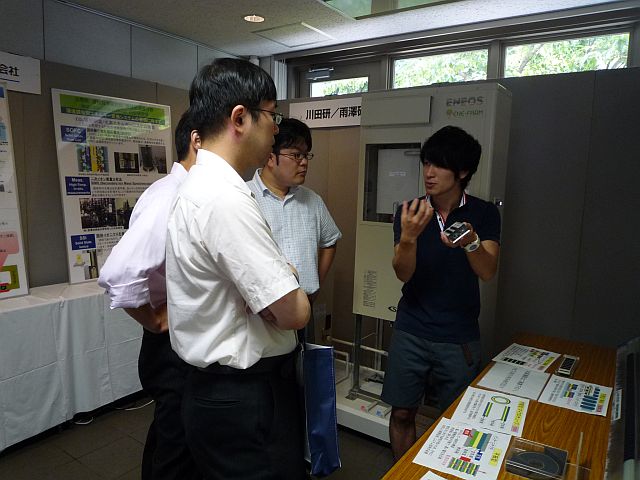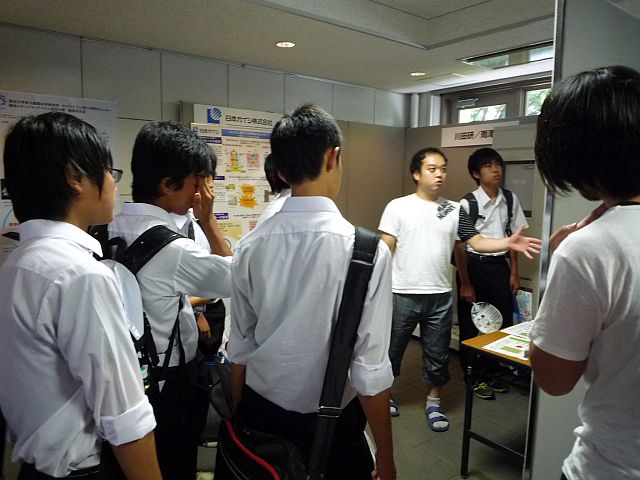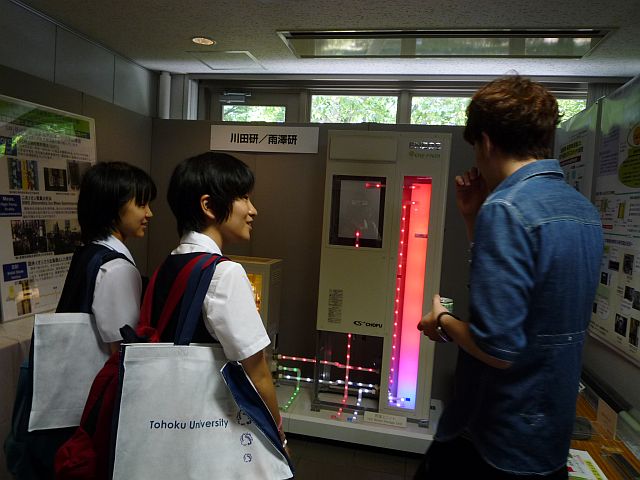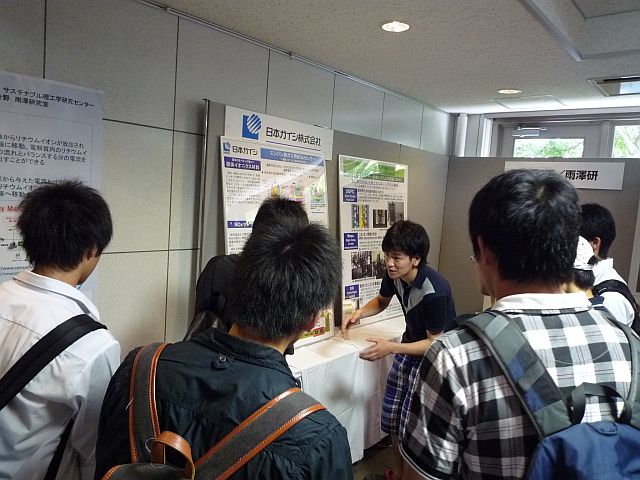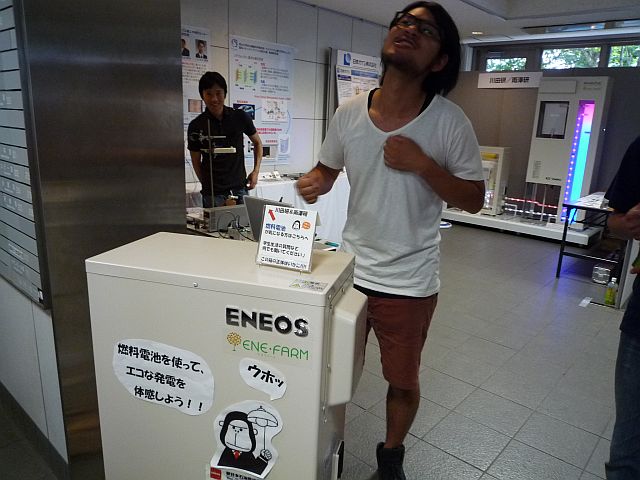 Many students visited our Lab. exhibition !!
2012 April  Hanami at Katahira campus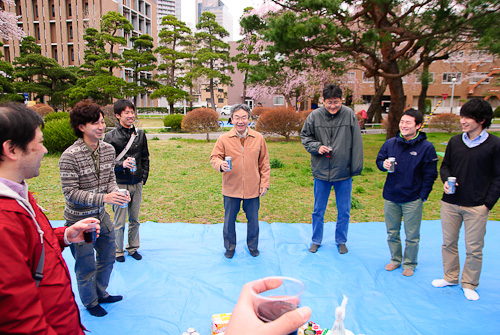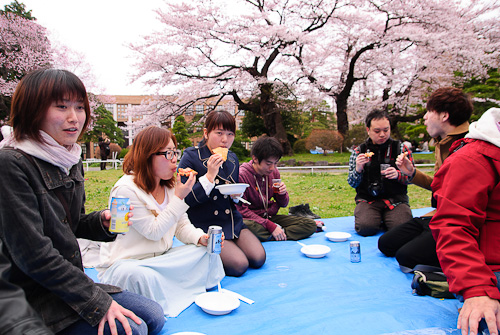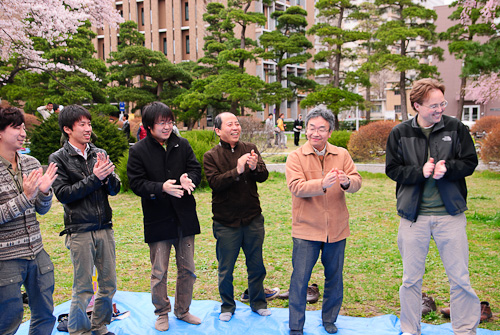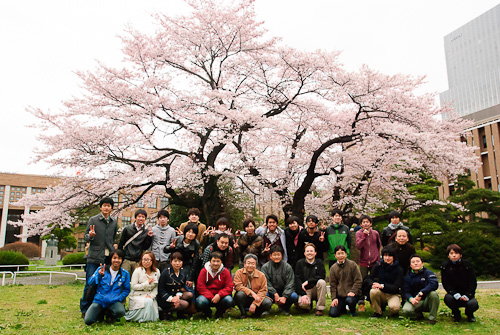 Sakura is no definitely bloom. However we were enjoyed Hanami. !!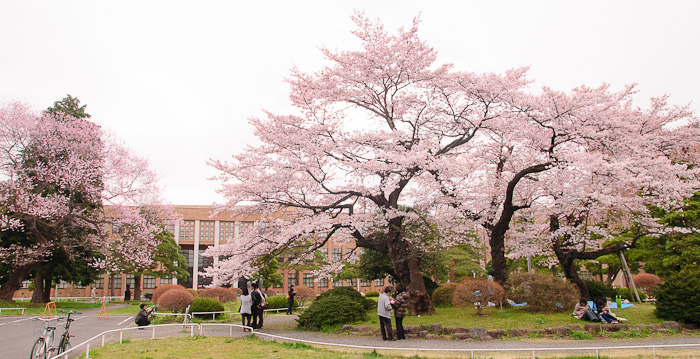 Laboratory's Event
2012 Thank you Party for Graduated Student (May 17,2012)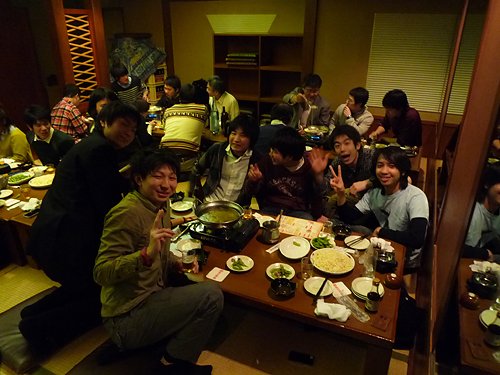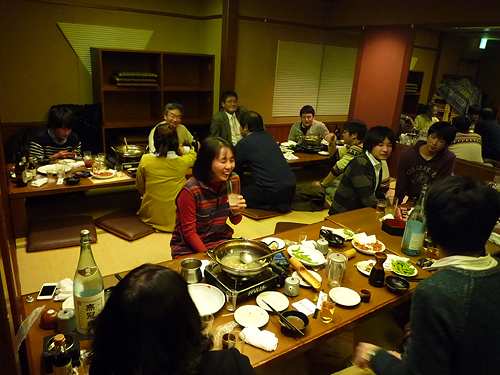 We enjoy the Nabe-Party. It's very delicious.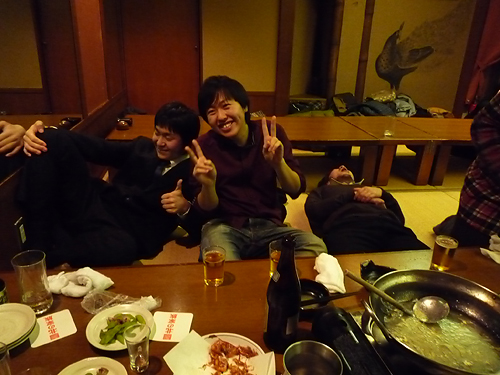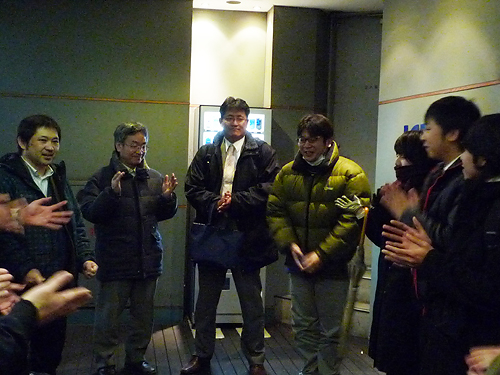 Most of members came to this party. It's very exciting.
Thank you to B4 and M2 Student for great final presentation.


2011 Year-end Party (December 22, 2011)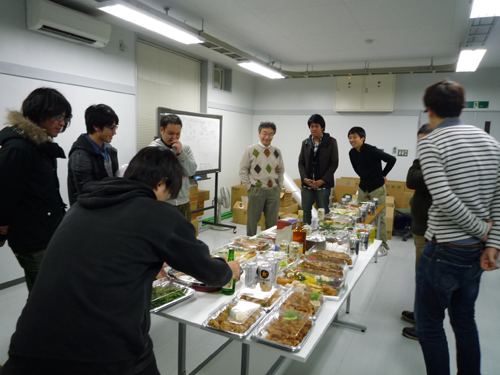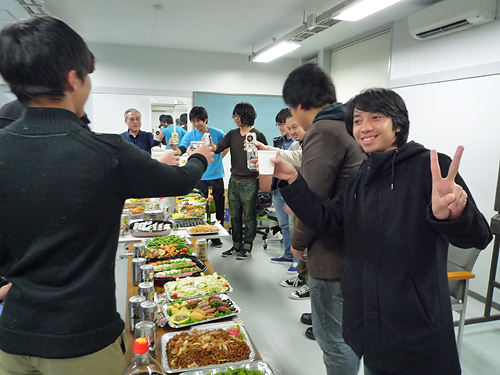 Various kind of food that we were enjoyed.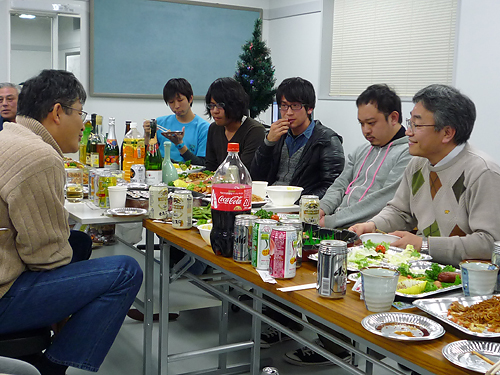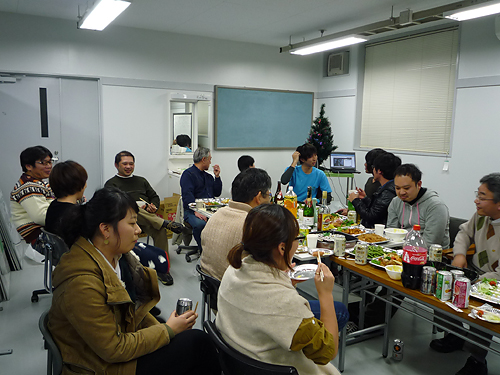 During last year, we shared lots of memory and its quite hard year.
Thank you everyone.
2012 Let's go together !!!

Open Campus (July 27-28, 2011)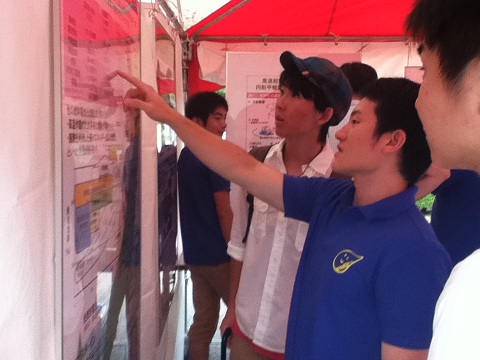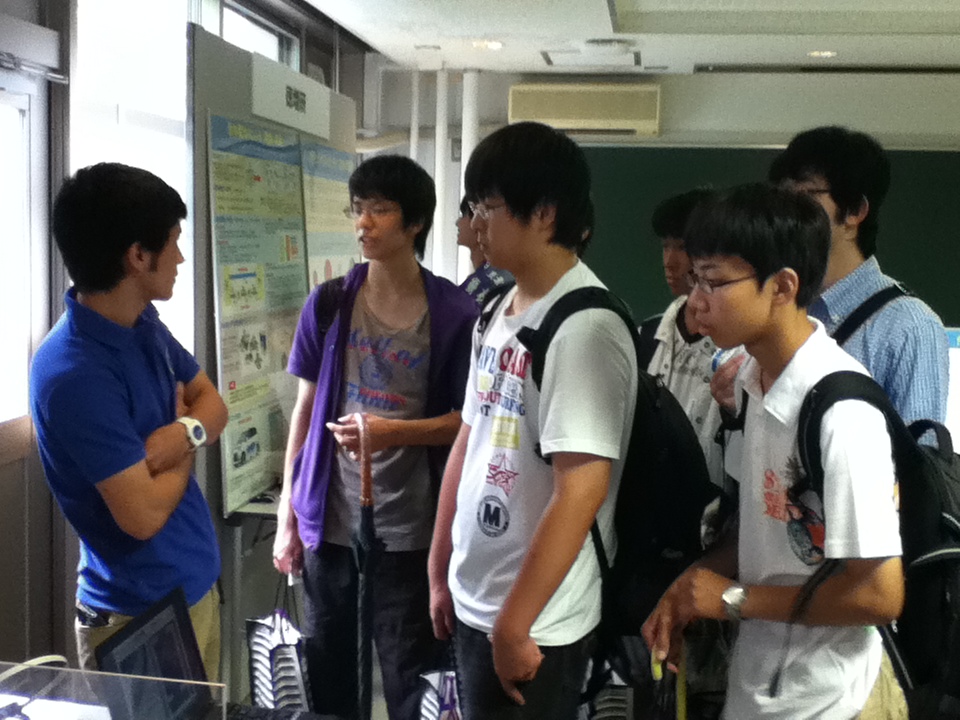 The latest Fuel Cell technology from our laboratory for
Environmentally friendly power generator made from ceramics.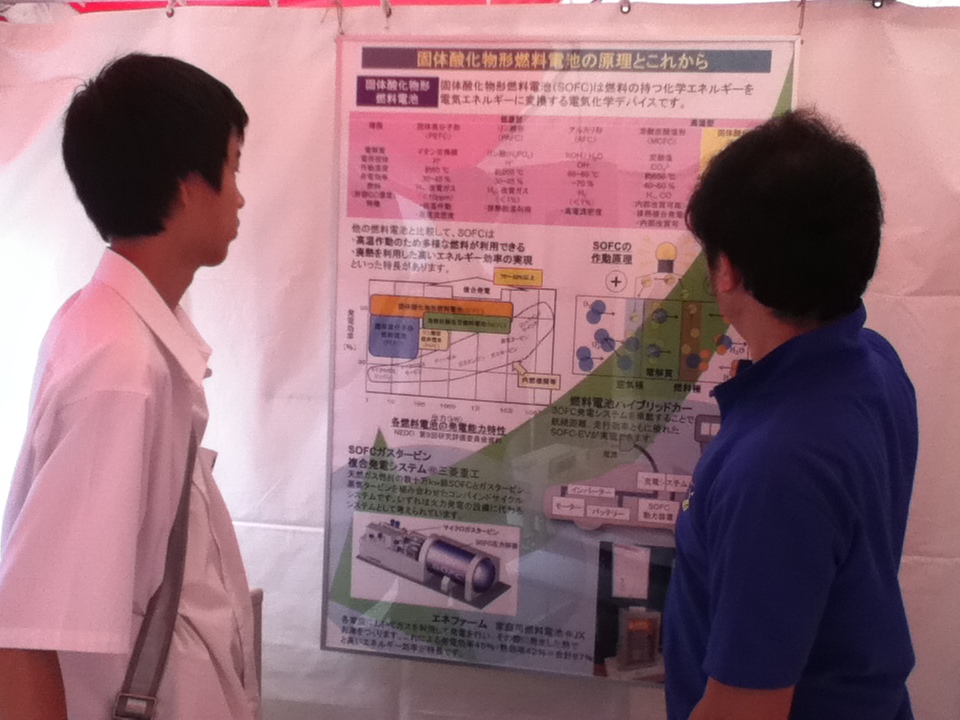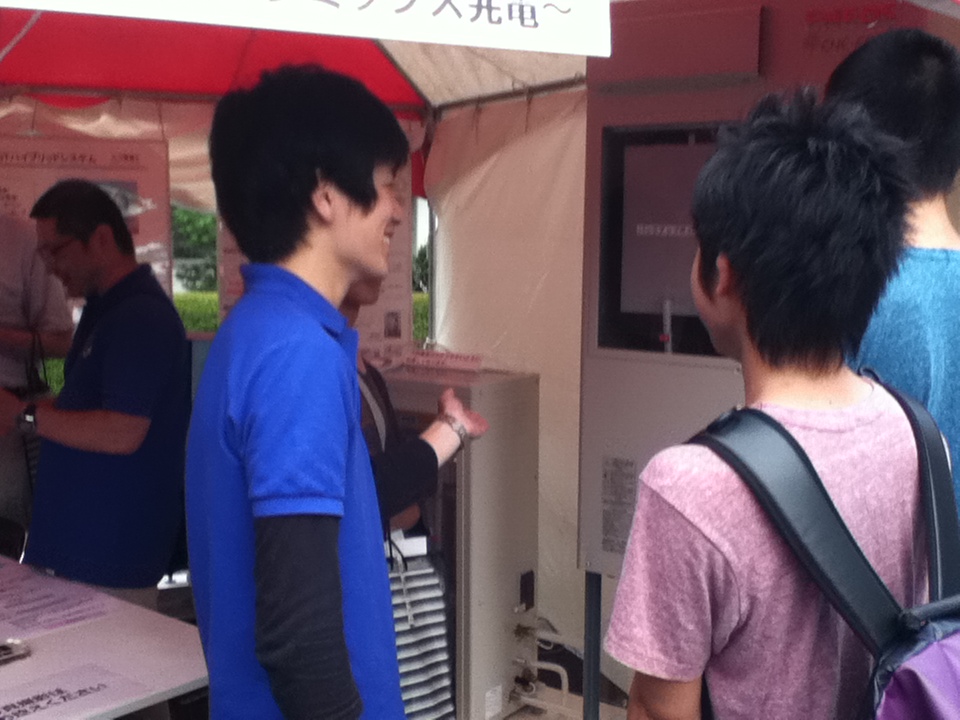 A lot of High-school student interested in our work.!!
Everyone eager to explain. !!!